7 Outdoor Activities for the Summer Season
A familiar "thunk" echoes through the summer air followed by cheers of excitement or perhaps groans of dismay.
When the weather's warm and the sun is shining, yard games find their way into backyards, campsites and even bar and restaurant patios all around the Iowa Great Lakes. A handful of new creations join several classics that have entertained families and friends for decades on our list of seven yard games for summer fun.
---
1. Garbage can Frisbee
That was the original name of the game as played by a group of friends in the 1970s in western New York. Teams of two players take turns tossing a Frisbee between two cans with the goal of either hitting it or sailing it into them for points. Developed into the company now known as Kan Jam, the game can be fast-paced and is easily portable and adaptable to just about any outdoor location, perfect for the beach or backyard.
---
2. Spike it
Known a couple decades ago as roundnet and now surging in popularity promoted by Spikeball, Inc., this game has been described as what would result if volleyball and foursquare had a baby. The game is played between two teams of two people apiece. One player serves the ball across the net and the opposing team must return the ball to the net within three hits. Players are free to run, jump, spike and set from anywhere around the circular net anytime after the initial serve. A point is earned once a team fails to return the ball.
---
3. Ancient and international
Bocce ball, or simply bocce in its native Italy, developed from games played across the Roman Empire. In the same family of games as England's bowls and France's pétanque, it is popular due to its accessibility to players of all abilities. Games can be played with teams of up to four, who take turns bowling toward a small ball called a jack. Whatever team has the closest ball to the jack scores points for every ball closer than that of the opposing team.
---
4. A perfect strike
Not to be confused with the version similar to bocce ball already mentioned, this kind of lawn bowling is simply an outdoor version of the game played in bowling alleys. There are all kinds of sets out there to find, but most have the familiar setup with 10 pins, most often made of wood or plastic, and come with a pair of bowling balls, albeit typically much smaller and lighter than the ones thrown on indoor lanes. With a bit of adjusting for the outdoor elements and playing surface, it'll be strikes aplenty. And best of all, no gutters!
---
5. Toss it up
No list of yard games would be complete without the bean bag toss, also known as cornhole, and ubiquitous when the warm months arrive. Simple and easy to play with one's favorite beverage in hand, the game's portability is also an asset in its popularity. There are seemingly endless variations of the game's basic premise — tossing objects across a predetermined length of grass toward a target on the other end. Horse shoes, ladder ball, washer toss all take the same general idea and add their own twist.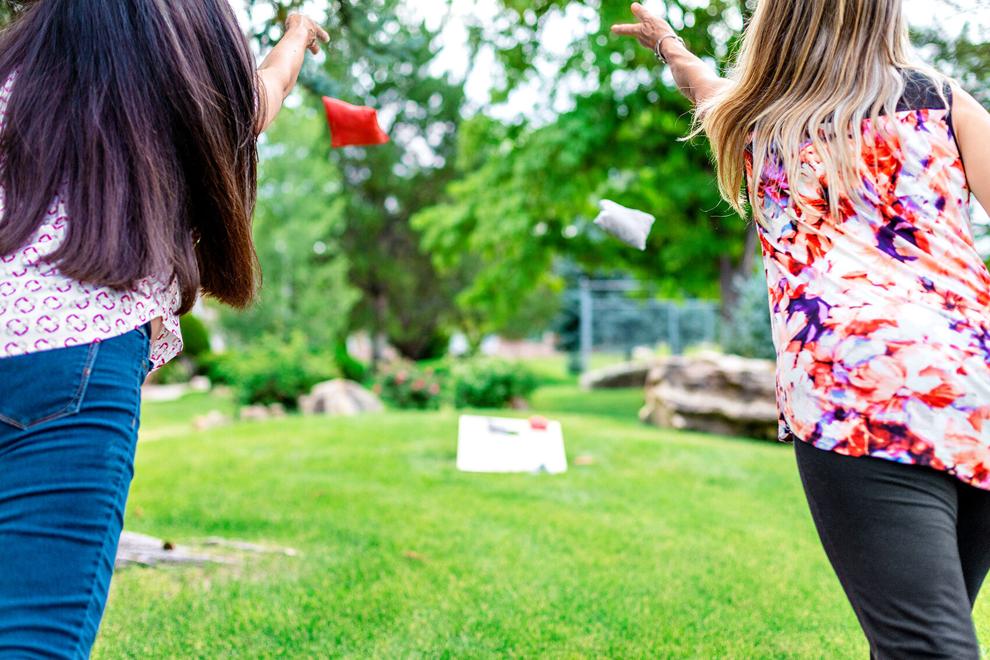 ---
6. Board, not bored
Rainy days might be when most folks reach for their favorite board games, but the oversized versions of some standard classics have become a go-to game for many people whether it's in their own backyard, at the park or even the neighborhood watering hole. Chess, checkers, dice, Jenga and many others have been supersized by various companies and manufacturers and are perfect for fun in the great outdoors.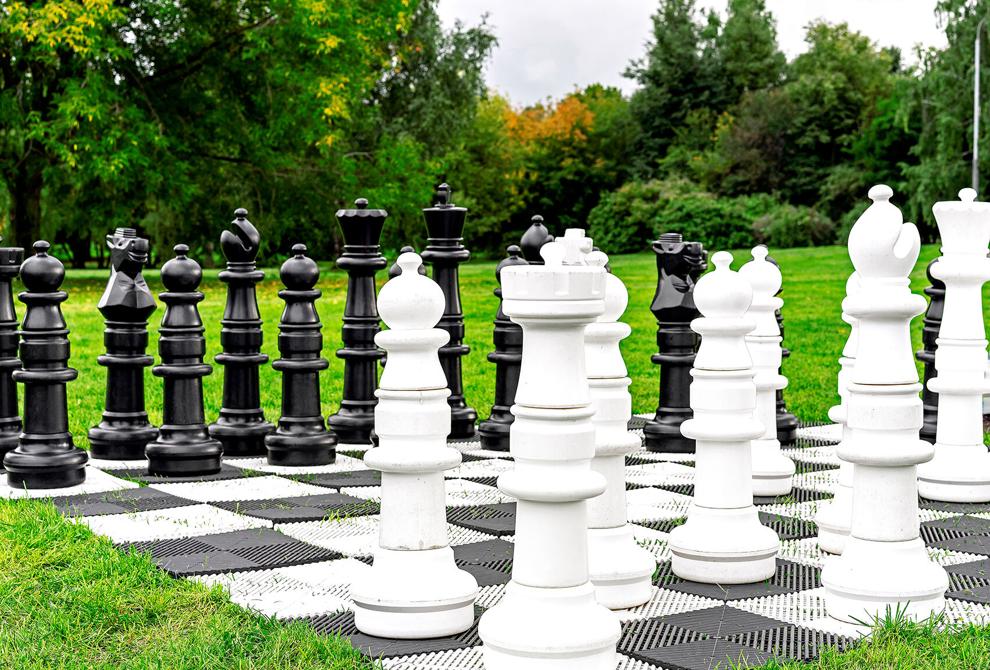 ---
7. Classic croquet
A lawn game with deep roots and a long history, croquet became immensely popular across England in the late 1800s with some debated origins tracing forms of the game back to the Middle Ages, and has even been an Olympic sport at one point. While there are several versions of the game, the one most commonly played is called nine-wicket, and all can mostly be boiled down to hitting balls with a mallet through a series of hoops, or wickets, toward a stake placed at either end of the playing area.